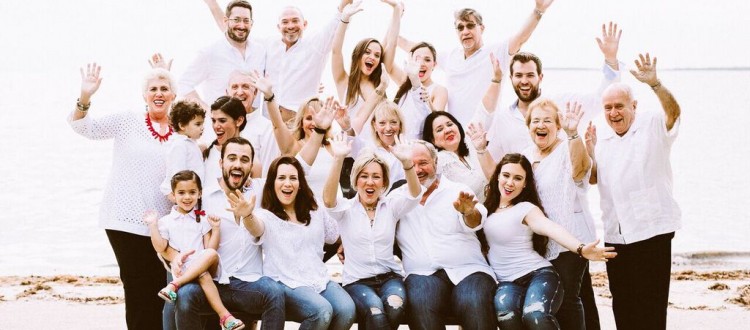 Mumu's Celebration of Life
Martha Serra Mohr was a courageous and graceful woman, passionate about helping others.
Martha was born in 1959 in Sancti, Spiritus, Cuba, and left the island nation at the age of 10 years old – first arriving in Spain and eventually settling with her family in the U.S. She worked in education administration for the last 20 years, most recently working for the Head of School at St. Stephen's Episcopal Day School in Coconut Grove, FL. In many regards St. Stephen's was not a job or a school – it was a community and an extension of Martha's family that made an everlasting impression on her life. She was known as a surrogate mom and best friend to many – and her office chairs were often turned into counseling sessions where she would give advice, guidance and comfort to all who needed it.
Previously, Martha worked at the Carrollton School of the Sacred Heart in the Admissions Department. After a successful career in community banking, Martha unearthed her love for education through actively volunteering at her children's schools. Martha was the mother of three – Nicole, Carolina and Felice Gorordo; stepmother of two – Colleen and Chris Mohr; grandmother of four – Catalina and David Gorordo, Hailey and Alyssa Gomez; and married to Charles "Chuck" Mohr.
In January 2014, Martha – also known as Mumu – was diagnosed with late-stage, locally advanced pancreatic cancer. Against all odds, she battled tirelessly with this terrible disease – showing us with her example the true meaning of courage and how to overcome adversity with grace. In the last few years, Martha fulfilled almost every wish she ever had – even traveling back to Cuba after 46 years and receiving a personal blessing from Pope Francis. Her story was featured on CNN and the front page of newspapers.
Throughout these difficult times, she was fortunate to count on the care of an army of loved ones and the incredible UM Sylvester medical teams. In tribute to Mumu's courage and grace, her family founded the MUMUFund.org, a fund dedicated to "MUMU: Making Us More Un-afraid" by spreading awareness about pancreatic cancer and fundraising for pancreatic cancer research.
Martha passed on the morning of Sunday, Nov. 29, 2015, surrounded by her entire family in her "happy place" at home in Key Largo, FL.  She fought cancer like a true warrior for two years and inspired us all with her voracious desire to fight, to live and wage hope. In addition to her husband, children, and grandchildren, Martha is survived by her mother – Telvia Marta Munio Solano; sisters – Maria de Belen Sanchez and Annes Rodriguez; sister- and brothers-in-law – Barbara Leonard, Andres Sanchez and George Rodriguez; daughter- and sons-in-law – Bianca Ferrer Gorordo, Jason Randall and Raul Gomez; and nieces and nephews – Amanda and Andrea Sanchez, Daniel and Jorge Rodriguez.
Her memorial service will be held on Saturday, Dec. 5, 2015, at 11am at St. Stephen's Episcopal Church (2750 McFarlane Rd, Coconut Grove, FL 33133) and her Celebration of Life will immediately follow in the Oak Grove at the St. Stephen's Episcopal Day School. Loved ones who attend are asked to dress in white. Services will be simultaneously held in her hometown of Sancti Spiritus, Cuba, at the Iglesia Parroquial Mayor del Espíritu Santo.
In lieu of flowers, Martha requested that loved ones make donations to the MUMUFund.org to support advancements in pancreatic cancer research. Donors can donate directly on the site or mail donations by making checks payable to The Miami Foundation (40 Northwest 3rd Street, Suite 305, Miami, FL 33128) and include "The MUMU Fund" in the memo line of the check.