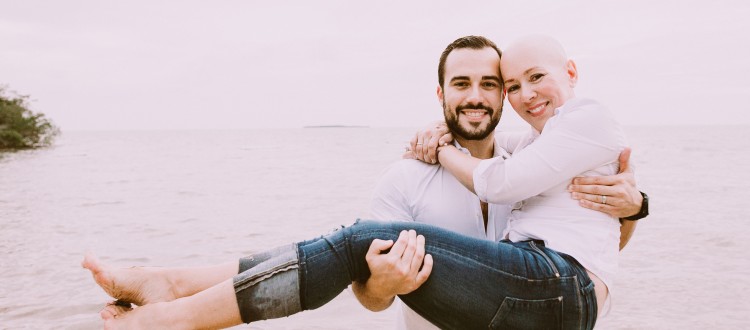 Martha "Mumu" Serra Mohr recently traveled to Cuba with her son Felice Gorordo to see Pope Francis. Below is the front page story in The Miami Herald chronicling their journey.
It gave us a new sense of urgency to accelerate our plans to want to go back. So when the Holy Father Pope Francis said he intended to go to the island, we both looked at each other and said this is the perfect opportunity.
Cuban pilgrimage means much to local Catholics
For Felice Gorordo, the pilgrimage to see Pope Francis in Cuba will be the first time his mother has set foot in the country in 46 years. For Ralph Gazitúa, the trip will mean that he, his Cuban-born wife and their two sons will be in Cuba together for the first time. And for María Isabel García Lopez, the journey will be a way to bring back stories to her ailing mother, who left the island nation in 1961, never to return.
"Ever since I was a child, all I heard in my house is, 'When we're going to go back to Cuba …' and 'When we're going to have Christmas Eve in Cuba…,' " she said.
The three are among nearly 200 local Catholics who will fly out of Miami International Airport Friday and into Havana ahead of Pope Francis. The group, organized by the Archdiocese of Miami, will board a chartered flight at 10 a.m. and head to the island for a four-day trip that will include visits to several churches and La Plaza de la Revolución, where the pope will celebrate the Sunday morning open-air Mass.
The trip is both a spiritual and humanitarian mission, with many bringing needed medical supplies. And it's a chance for those who are going to deepen their religious roots and return, in some instances, to their homeland, which has been off limits for many for more than 54 years until the recent thawing of relations between Cuba and the United States.
"For me it's an opportunity to be in solidarity with the Church at a very exciting and crucial time in the history of Cuba," said Miami Archbishop Thomas Wenski, who will be making his third trip to Cuba for a papal visit since 1998. "To be part of this rapprochement, this reconciliation among the Cuban people themselves, is certainly very meaningful to me."
The plans call for the group to stand along the pope's route into Havana after his arrival on Saturday afternoon. On Saturday evening, they will go to the Church of Jesús de Miramar, where Wenski will say Mass. On Sunday morning, they'll attend the papal Mass at the Plaza. A group of eight young adults will attend the pope's gathering Sunday evening with about 5,000 youth at Centro Cultural Padre Félix Varela.
Each of them has their own story:
A mother's visit home
When Felice Gorordo heard Pope Francis was traveling to Cuba this weekend, he and his mother agreed it was finally time for her to go home again.
Gorordo, 32, has been to Cuba a dozen times. When he was 18, he says he went though an "identity crisis" as a Cuban-American who'd never seen his parents' homeland. He acquired a visa and began making trips almost once a year. He says the visits were filled with "bittersweet" interactions with young people who "had lost all hope making a better life for their families."
When he returned to Miami after the first trip, Gorordo created Roots of Hope, a nonprofit dedicated to empowering young adults in Cuba by connecting them with counterparts in the U.S. and providing them with things they can't afford, like cellphones.
His mother and father, he says, have never gone back to Cuba. But over the years, Gorordo's mother, Martha Serra Mohr, began to consider a trip back home to Sancti Spíritus, the central Cuban city where she grew up. Then, about 18 months ago, Mohr, 56, was diagnosed with pancreatic cancer.
"It gave us a new sense of urgency to accelerate our plans to want to go back. So when the Holy Father Pope Francis said he intended to go to the island, we both looked at each other and said this is the perfect opportunity," he said. "This will be her first time back in 46 years."
Gorordo said Thursday he and his mother were still trying to arrange a visit to her hometown, which would require they return on a different flight than the rest of the group. While in Cuba, he hopes to inspire young Cubans to "take control of their lives," and to help his mother reconnect with her heritage.
"It's about retracing her steps, her childhood and going to visit the first home where she lived, and where my grandmother had a store. To go to her grandfather's grave and pay her respects," he said. "At its core it's about reconnecting with the family."
A family reunion, medical mission
The Gazitúas are packing lightly. They will take only a few clothes, so they can bring needed medical supplies, particularly for Cuban children and eye glasses for the elderly.
"This is not a political or a vacation trip. We are going there as pilgrims to give out humanitarian needs and spread the word of God. That means a lot to me," said Sean Gazitúa, whose father, Ralph, is an ordained deacon in the Catholic Church and owner of the Miami-based logistics company WTDC.
The trip represents the first time that Ralph, 68, and his wife, Cookie, 65, who left the country when she was 3 months old, will return to Cuba with their two sons, Luis, 39, and Sean, 35.
"When we learned the pope was coming, we said, 'Let's go together as a family,' '' said Ralph, who also serves as a prison chaplain.
He and his wife had an audience with Pope John Paul II when he visited Miami in 1987. In 2012, he traveled to Cuba to see Pope Benedict XVI. Cookie, who was born in Cuba, was supposed to go, but she could not get a visa to travel. Their son Luis went in her place.
The couple believes the pope's trip will further open doors between Cuba and the U.S. "He has a positive vision for the future by bringing Cuba and America together in a dialogue," said Ralph, who witnessed in August the raising of the American flag above the U.S. Embassy in Havana, which had been closed since early 1961.
His wife pointed out that the pope will not only come to Cuba as a preacher but also as a diplomat: "Things are not just spiritual. Politicians are humans, too. If you touch the heart of a politician, you can get positive outcomes of it."
Luis Gazitúa, a lawyer and lobbyist, added: "I don't care about politics right now. I care about the people."
A trip for her mother
As one of the organizers of the pilgrimage, María Isabel García Lopez considers herself lucky to have heard dozens of stories of first-time trips and homecomings.
García works in the archdiocese office as assistant to Fr. Richard Vigoa, who helped arrange the trip. She said the pilgrims will bring with them bags of medicine, wheelchairs and dozens of rosaries.
While interacting with Catholics young and old, she has witnessed people overcome with tears as they prepare to see their native land for the first time in decades and others' eyes grow wide as they prepare to see Cuba for the first time.
"Being in the position that I'm in, it's like an emotional roller coaster," she said Wednesday evening. "Some are very excited. Some are very nervous because they've never been back before."
García traveled to Cuba for the first time Thursday, leaving ahead to make sure accommodations were set.
"One of the most important things is that we're not going as tourists," she said. "We're going as pilgrims. We're taking medication for the people. We're taking wheelchairs. We're taking things to help the people of Cuba."
The pilgrimage also holds a personal significance for García. Her parents left the island nation in 1961. For her, the flight is a realization of her mother's and father's dreams of returning to their homeland.
Her elderly mother, Olga Albuernes, could not make the pilgrimage because of her poor health.
But Albuernes told her daughter she will be with her every step of the way.
"She feels like she's the one going to Cuba," García said. "She asked me to bring her back a little piece of rock so she can have with her a piece of her land the day she passes away.
Read more here: http://www.miamiherald.com/news/nation-world/world/americas/cuba/article35661753.html#storylink=cpy